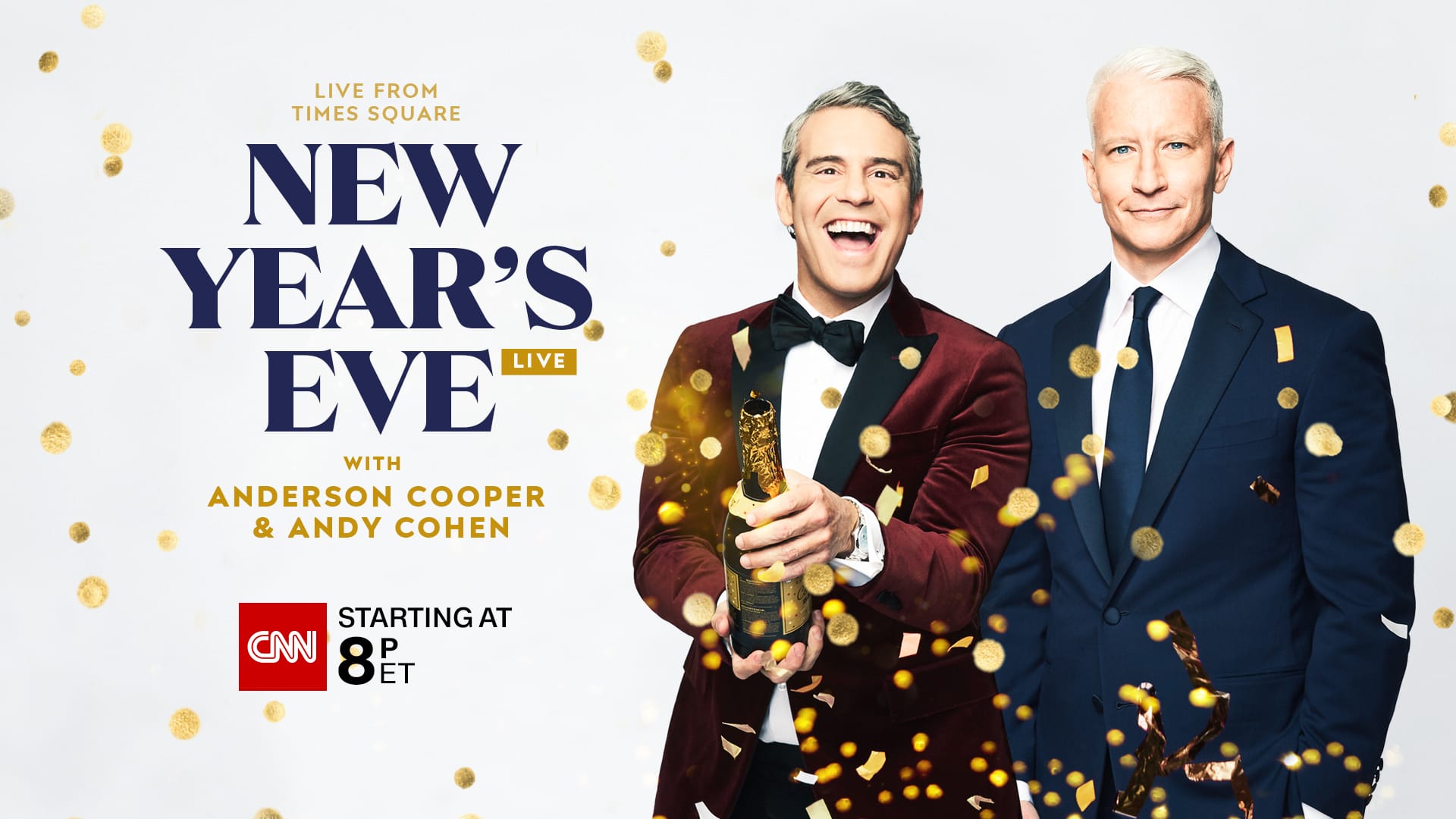 CNN SPECIAL COVERAGE
NEW YEAR'S EVE WITH ANDERSON COOPER AND ANDY COHEN
Back for their second year together, Anderson Cooper and  Andy Cohen, will co-host CNN's New Year's Eve coverage live from New York City's Times Square. The long-time friends will ring in 2019 on CNN's New Year's Eve Live with Anderson Cooper and Andy Cohen. At 12:30am ET, Brooke Baldwin and Don Lemon will count down from New Orleans as the Central Time Zone rings in the New Year.