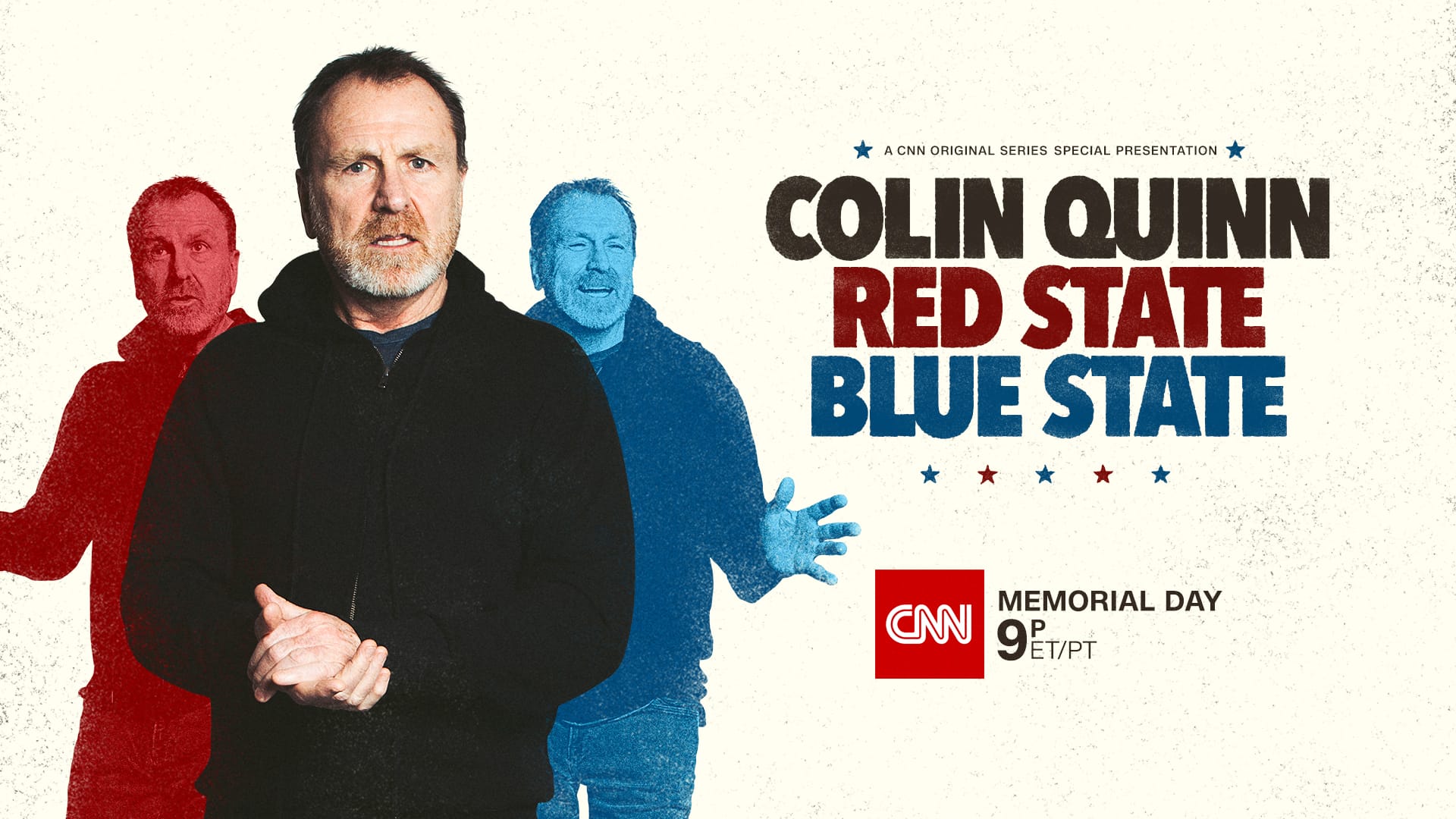 A CNN ORIGINAL SERIES SPECIAL PRESENTATION
COLIN QUINN: RED STATE BLUE STATE
Colin Quinn: Red State Blue State, a CNN Original Series Special Presentation written by and starring stand-up comedian Colin Quinn, will debut Monday, May 27, at 9 p.m. ET on CNN.  In the hour-long presentation of his critically-acclaimed Off-Broadway show, Quinn brings the funny tackling the absurdities, hypocrisies and calamities on both sides of the political divide.