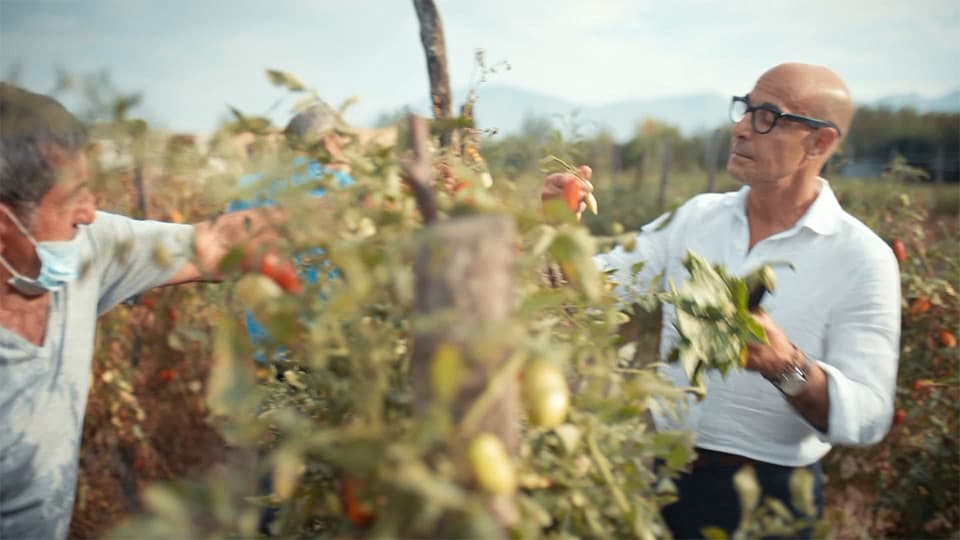 Naples and the Amalfi Coast
Stanley Tucci feasts on pizza in Naples. Stanley embarks on a whirlwind tour to find the freshest mozzarella and the best San Marzano tomatoes, and enjoys a spectacular spaghetti and zucchini.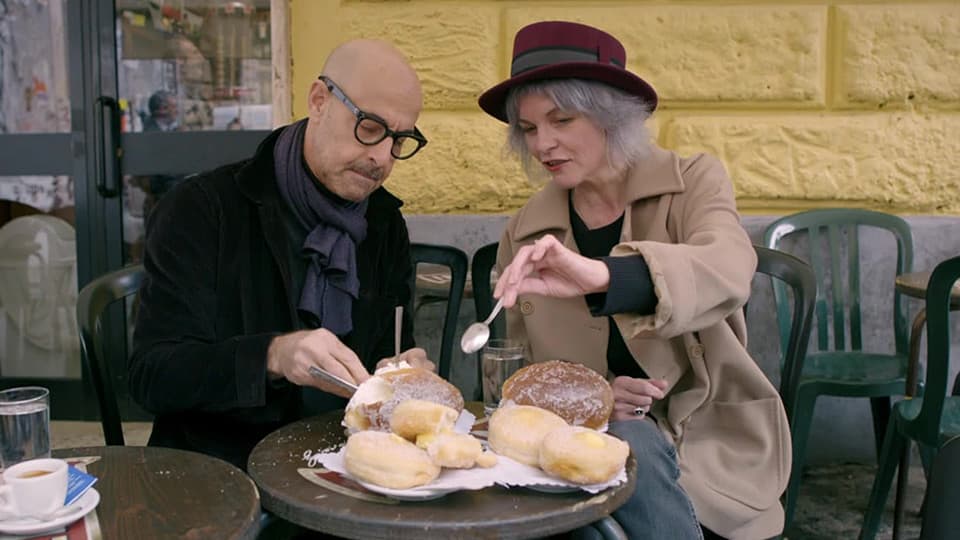 Rome
Stanley Tucci heads to Rome in search of the famous Four Pastas. Stanley orders rigatoni all'amatriciana, samples carbonara and tries a selection of cheeses and sausages made from the sheep and pigs farmed in the region.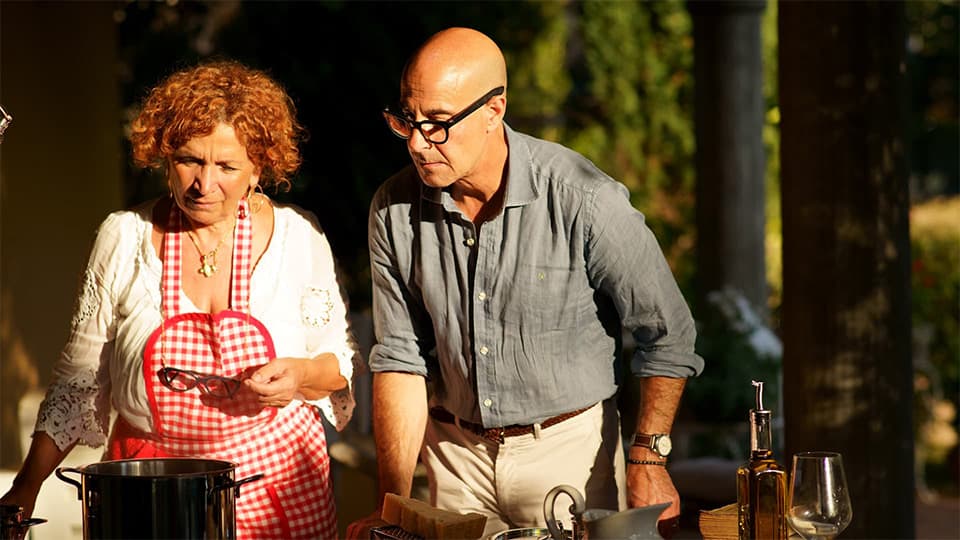 Bologna
Stanley Tucci explores Bologna, seen by many as the food capital of Italy. The region of Emilia-Romagna is home to globally renowned protected food products: parmigiano, prosciutto de Parma and traditional balsamic vinegar to name a few.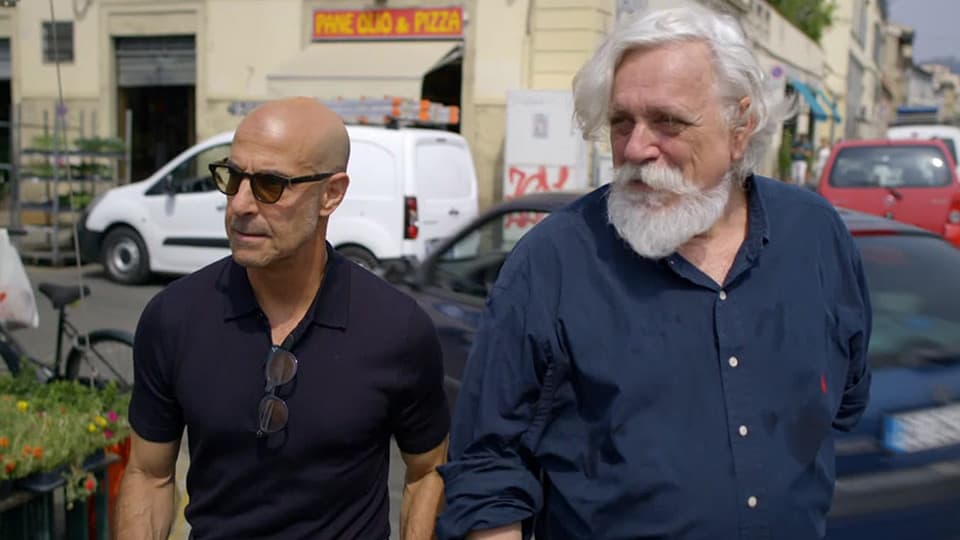 Tuscany
Stanley Tucci explores his former home: Tuscany. Stanley does a wine bar crawl, celebrates the importance of the lowly loaf and samples dishes which use stale bread as the key ingredient.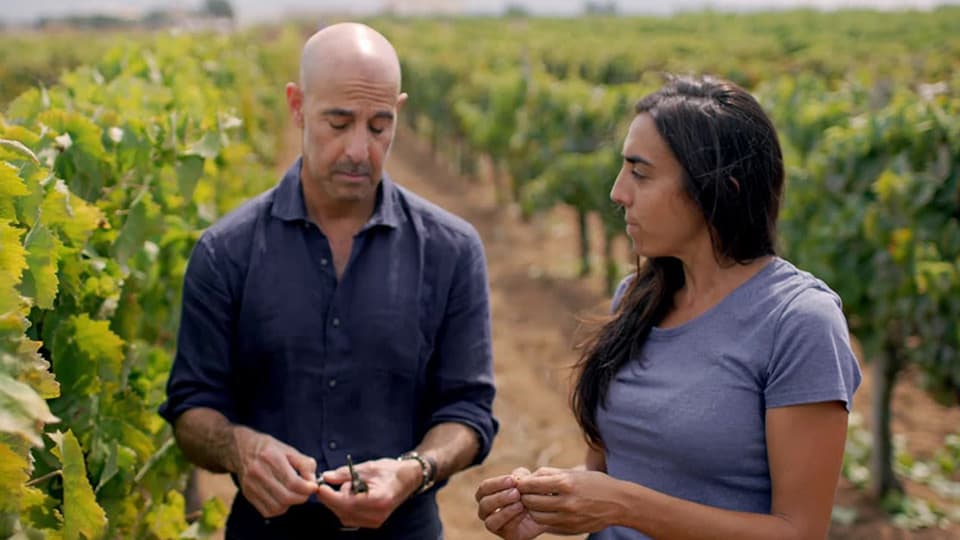 Sicily
Stanley Tucci visits Sicily. Here, Stanley tries a salty crunchy sensation, tastes the grapes grown in the region's unique soils, and reflects on Sicilian hospitality.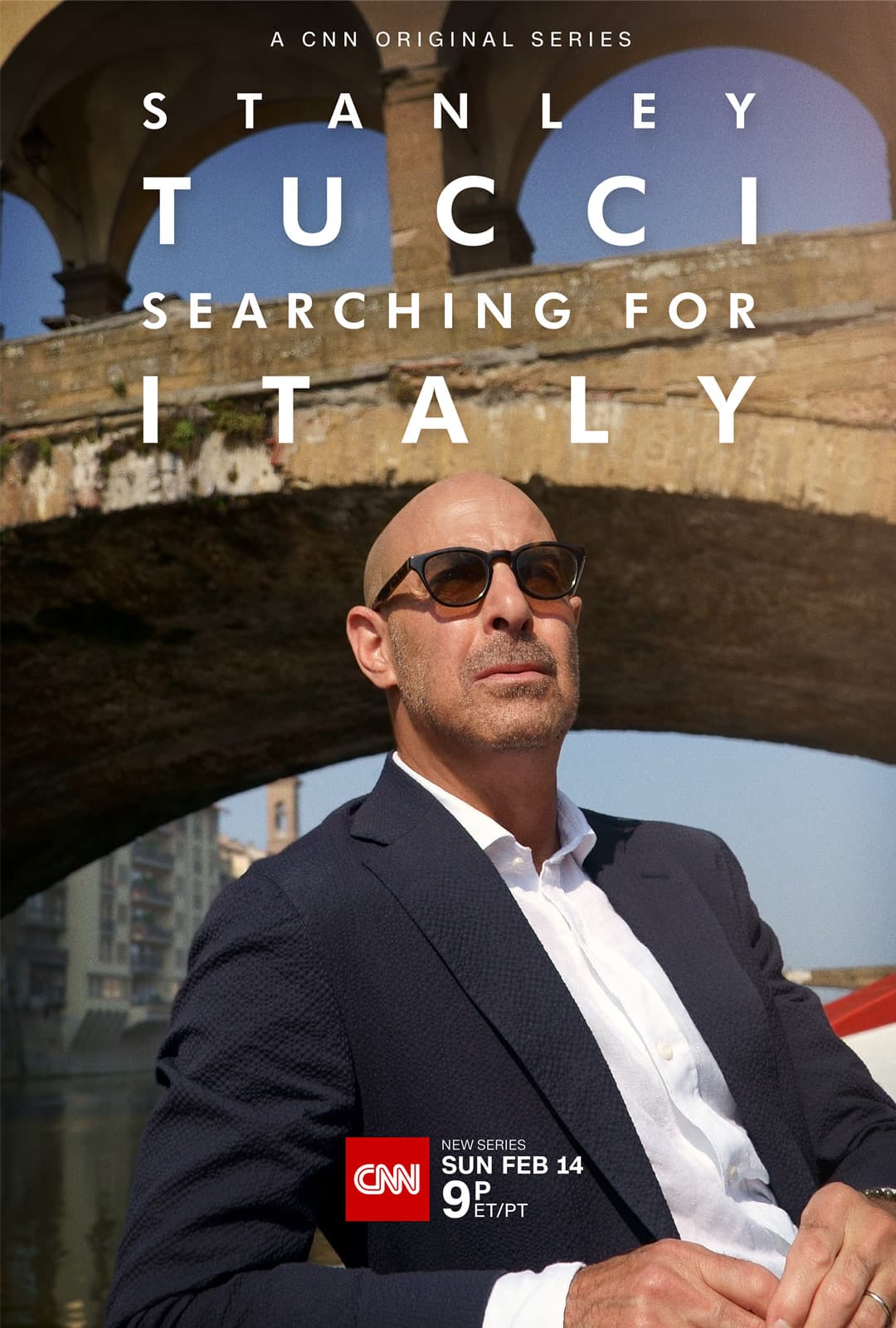 SCHEDULE
Naples And The Amalfi Coast
Rome
Bologna
Milan
Tuscany
Sicily