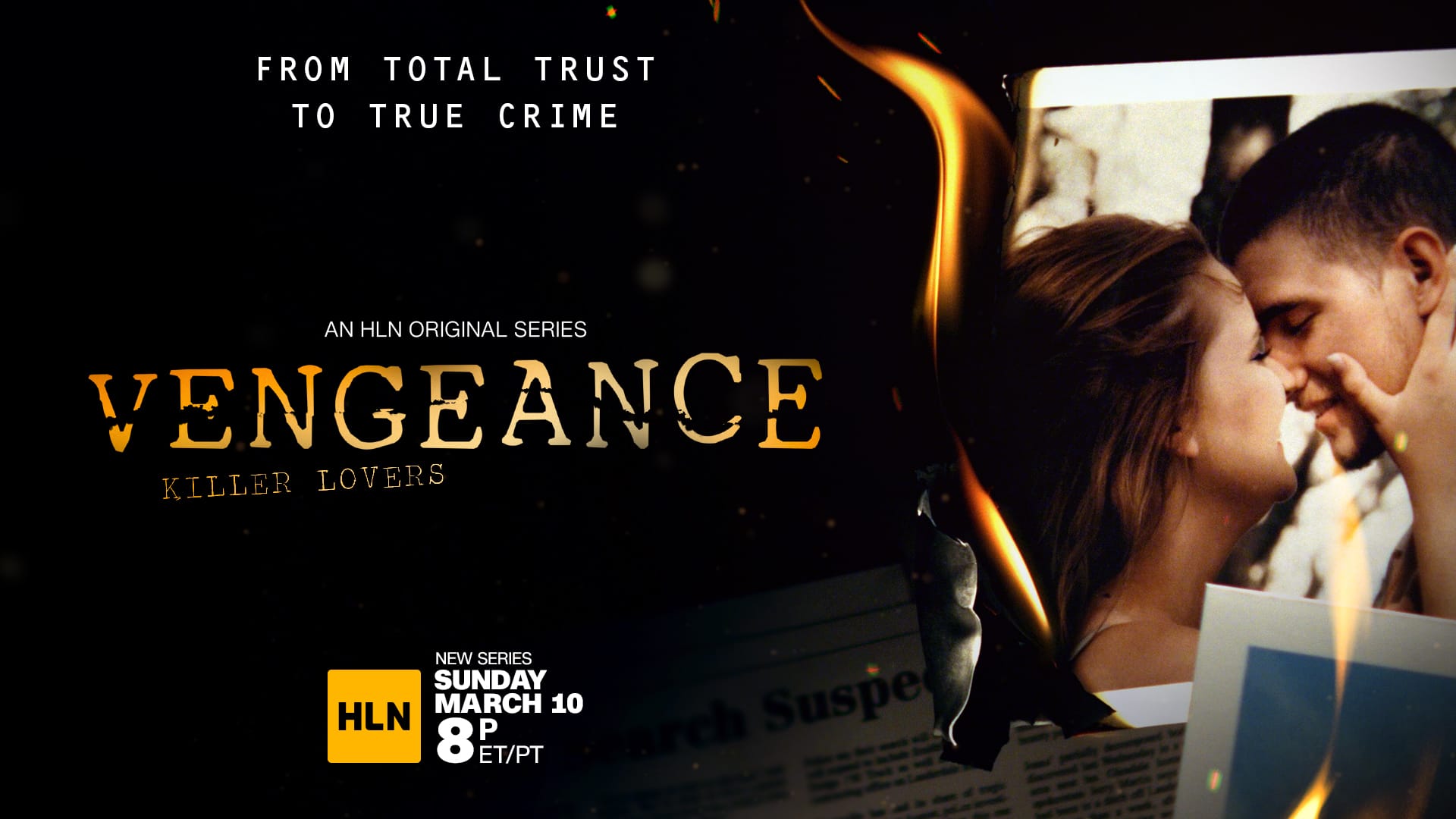 AN HLN ORIGINAL SERIES
VENGEANCE – KILLER LOVERS
Vengeance is a new series about revenge, betrayal and murder. In the first season, Killer Lovers, follow 10 true-life mysteries though all of the twists and turns that lead to arrests, verdicts and justice.
Deadly Obsession
March 10th 8p

When Rhoni Reuter, the pregnant girlfriend of Chicago Bears legend Shaun Gayle, is shot to death in her home, investigators look into a long list of romantic rivals.
In Cold Blood
March 10th 9p

Sandee Rozzo prepares to face her attacker in court when she's gunned down in her garage.
Fatal Love Triangle
March 17th 8p

A teen rivalry turns deadly when Rachel Wade and Sarah Ludemann both fall in love with a charismatic bad boy, Josh Camacho.
Lethal Lover
March 24th 8p

When police respond to a harrowing 911 call, they discover a revenge plot more disturbing than the young victim's nightmare.
Deadly Double Life
March 31st 8p

Barry Odom wasn't one to make enemies but after he's executed just outside his apartment complex, investigators uncover not one but two love triangles.
Burning Betrayal
April 7th 8p

When Mary Ann Langley finds her husband James nearly burned to death in their home, investigators must race to determine if it was an accident or an assault.
Til Death Do Us Part
April 14th 8p

On the surface, Shannon and Eddie Baugus seemed to have the perfect marriage until a deadly confrontation exposes a dark history of domestic abuse.
Secret Lives & Alibis
April 21st 8p
When, Ann Huxley learns that her ex-husband has been found dead where he works, a deadly get-rich-quick scheme begins to unravel.
Murderous Millionaire
April 28th 8p
Georgina Symonds knew how to bend the will of men to her advantage. But after the young mother goes missing, police discover she might have pushed one man too far.
Royalty Romance and Revenge
May 5th 8p
Jane Andrews appears to be living the dream life with her high society beau, Tom Cressman, until he's found stabbed to death in their home.